John Mulford, 25/9/1928 – 21/12/2016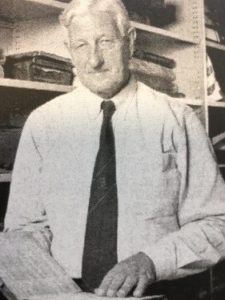 It is with great sadness that I advise the passing of our club Patron John Mulford. John passed away after a short illness.
Words cannot express what John is to our club. Not only was he the Patron of our club (2001-2016), but he was also a previous Club President (1982-1987), first grade player (1949-1952), and importantly a Life Member of DDRFC. John also was captain of the Red's State junior undefeated Premiership teams of 1947-8, and the Combined State U21 team. He also became a first grade referee.
In 1990 he was elected president of the Sydney Rugby Union, and then senior vice-president of the New South Wales Rugby Union. In 1994 he established the Rugby Archives and was the honorary archivist for the New South Wales and Australian Rugby Unions. In 2000 he was awarded the Australian Sports Medal for his 'contribution to the game of rugby union and the youth of Australia'. Also in that year, the Australian Rugby Union recognised his outstanding contribution to Australian rugby with the Joe French Award.
On a personal note, John has been a great mentor to both myself and previous Club President Colin Fleming, in steering our club from near extinction in 1995 to the club it is today.
John was the author of the Dirty Reds historical book "Men in Scarlet". John also was the author of "Guardians of the Game – The history of NSW Rugby Union 1874-2004".
I do not use the words lightly when I say he will be missed enormously by the Dirty Red community. May he Rest in Peace – a truly great DIRTY RED.
John's funeral will be held on January 3rd 2017 at Macquarie Crematorium however confirmation will be posted in the SMH.
Danny Rawlings,
DDRFC President