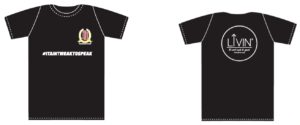 This is a limited run and T-SHIRTS will be available for pickup on Thursday 2nd August at the Oxford Hotel, Drummoyne from 7pm to 9.30pm or at Drummoyne Oval on Saturday 4th August.
Alternatively we can post these with no guarantees you will receive prior to 4th August. (T-Shirts will be available for sale on the day).
Email order form and transfer money as per bank details below with reference as TS followed by your name.
Bank Details : St George Bank DDRFC Inc BSB: 112-879 ACCOUNT: 065510626
Email orders to : [email protected]