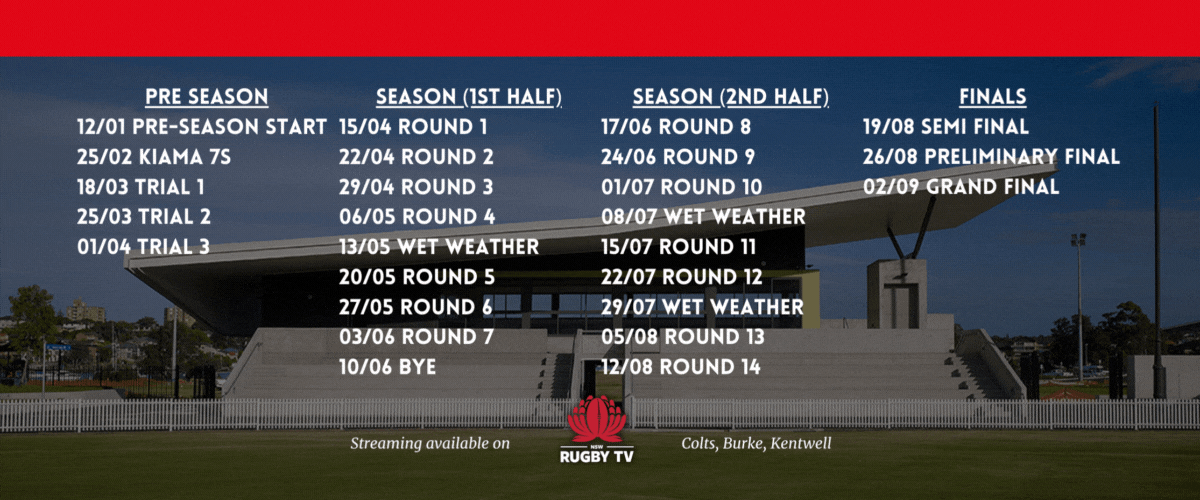 What's happening when?
Key dates for the 2023 season are out! Whilst the full draw is still being finalised, which will allow planning for our key social events, we can lock away the weekends leading up to the Rugby World Cup, with the season completing on the 2nd of September.
Pre-Season Start – January 12th
Kiama 7s – February 25th
Trial Matches – March 18th, 25th, April 1st
Round 1 – April 15th
Training: when and where?
6:15pm for a 6:30pm sharp start.

Tuesdays and Thursdays.

Taplin Park. Starting Jan 12th.

BBQs on Thursday after training.
How do I sign up?
Register your interest here or drop an email with any questions.
See you on the paddock!
#dirtyreds #deeperthanblood