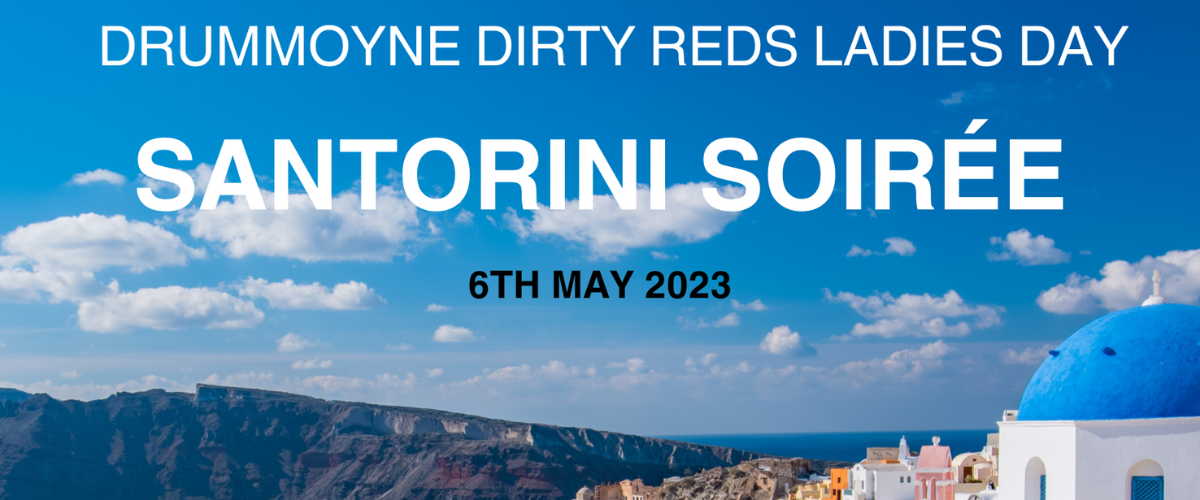 Get ready to be transported to the Greek Islands for the afternoon and enjoy a picnic over fine wine (or maybe some Ouzo), Greek inspired cuisine, exciting prizes, the inevitable pitch side dance floor and of course, a side of rugby.
As always there will be a brilliant line up of prizes in the raffle and silent auction, plus the much sought after prize for best dressed. Extra points if your outfit is inspired either by the theme or the club colours.
Early bird (until 17 April) – $50
After 17 April – $55
Group of 5 – $240 (free bottle of wine)
Group of 10 – $480 (three free bottles of wine!)
Looking forward to another brilliant Ladies Day!
DDRFC Social Committee