LIVIN Day
Supporting mental health awareness and the LIVIN Foundation
When: Saturday 12th of September, 2020
Where: Taplin Park, Sydney NSW
On Saturday the 12th of September, the Drummoyne Dirty Reds will clash with Waverley Rugby at Taplin Park all in the name of raising awareness for mental health.
The Drummoyne Rugby Club began it's support of LIVIN in January 2018 through the tragic loss of one of the teams beloved players, P.J Hahn.  The clubs commitment to spreading the message about speaking up about mental health continues, and in respect to changes with COVID-19, we will be be auctioning the majority of the 1st grade commemorative jerseys prior to the game.
There are 24 jerseys up for grabs, numbers 1 through to 25, with #4 reserved for the Hahn family. But to save missing out on the jersey of your choice they will be for sale at $400 a jersey for the next week till Thursday 10th September. To get your hands on one, please email the jersey number you would like to [email protected] on a first in best dressed basis. The available jerseys and sizes will be maintained below.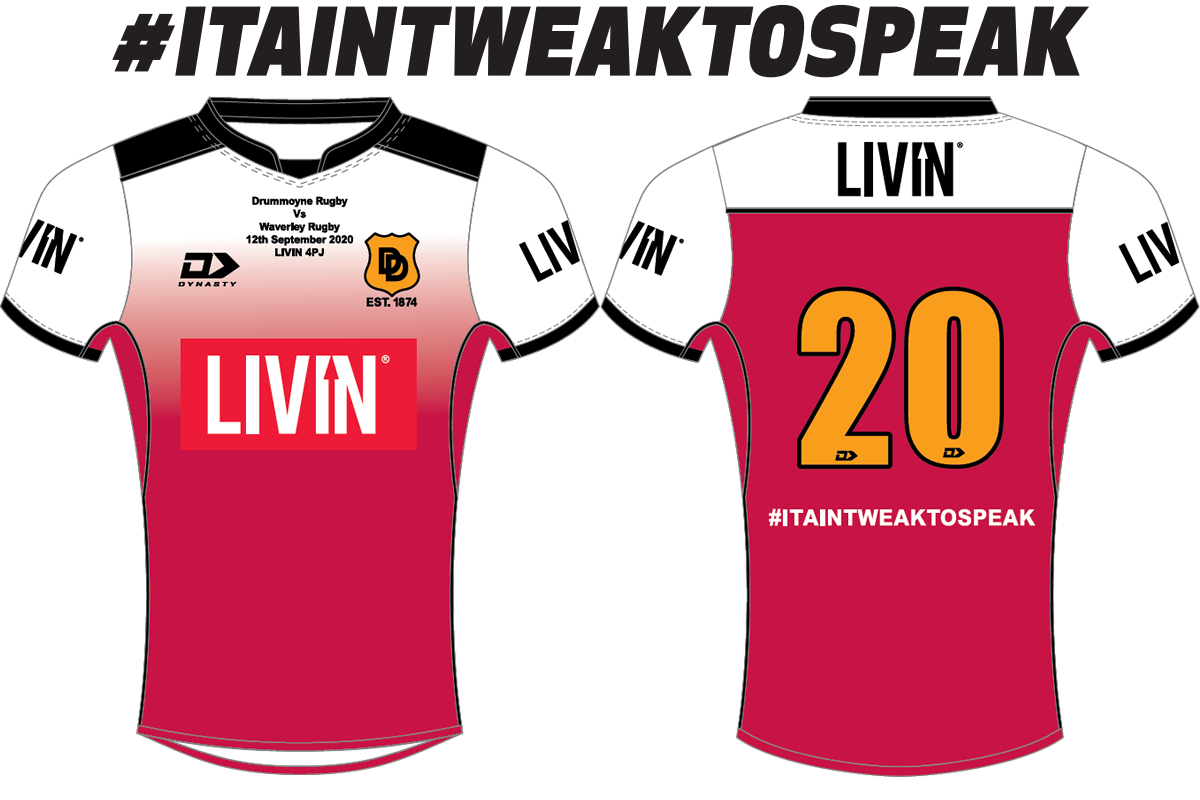 Let's raise awareness and help raise funds for this worthy cause
Information on LIVIN and mental health awareness available during the day
1st grade special commemorative LIVIN jersey auction
Special DDRFC / LIVIN t-shirts available (limited numbers and sizes).
#itaintweaktospeak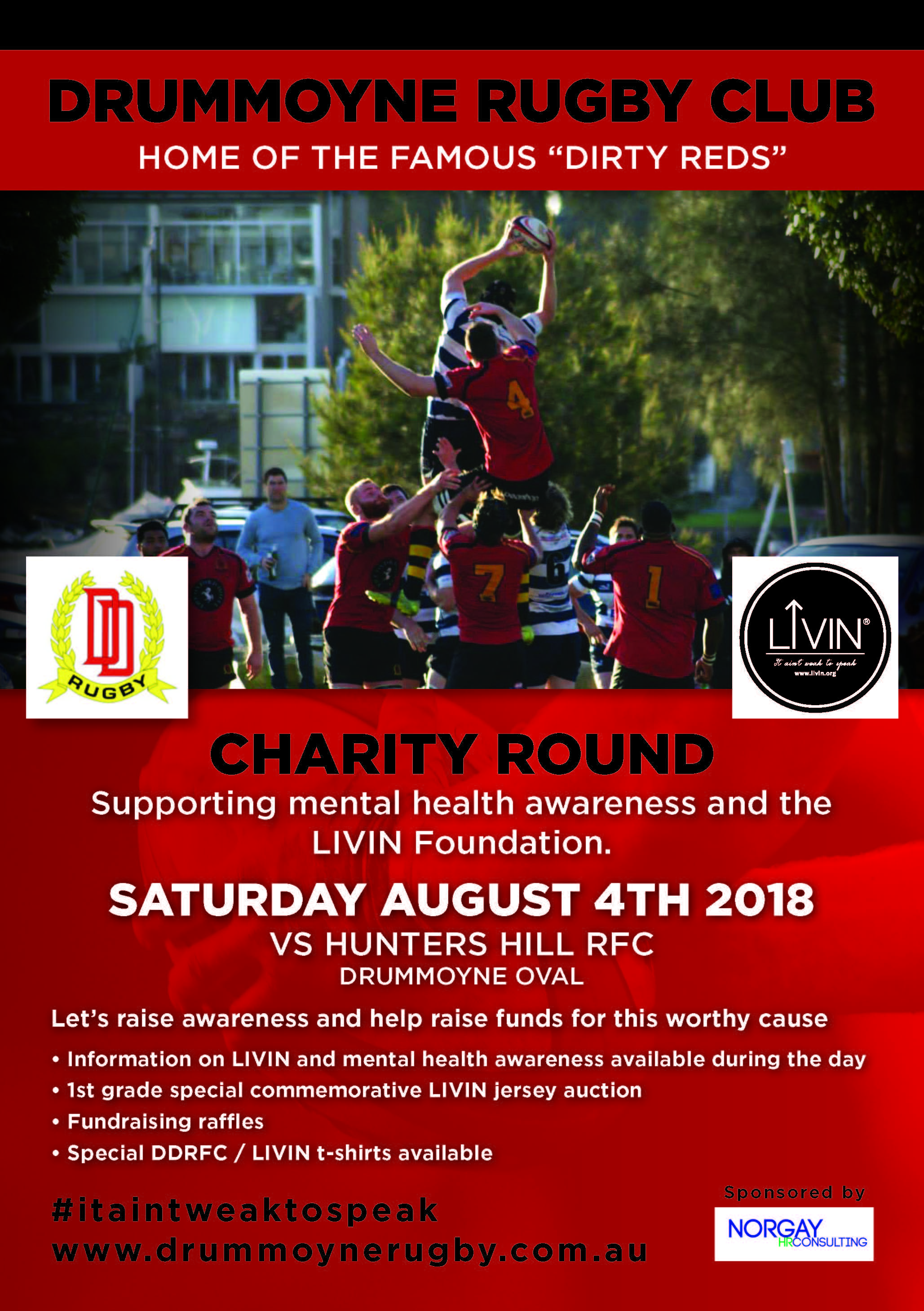 Jerseys
| | | | |
| --- | --- | --- | --- |
| Jersey | Highest bid / Status | Jersey | Highest bid / Status |
| 1 (3XL) | Sold | 14 (L) | Sold |
| 2 (2XL) | Available | 15 (XL) | Sold |
| 3 (5XL) | Sold | 16 (L) | Sold |
| 5 (3XL) | Sold | 17 (XL) | Sold |
| 6 (2XL) | Available | 18 (XL) | Available |
| 7 (2XL) | Sold | 19 (XL) | Sold |
| 8 (2XL) | Sold | 20 (2XL) | Sold |
| 9 (L) | Sold | 21 (2XL) | Sold |
| 10 (XL) | Sold | 22 (3XL) | Available |
| 11 (XL) | Available | 23 (L) | Available |
| 12 (XL) | Sold | 24 (3XL) | Available |
| 13 (XL) | Sold | 25 (4XL) | Available |